On the use of these texts
These texts are only meaningful in connection with the pictures of the altar. The more you can open yourself to the paintings, the more the text will act as a bridge to help to create a direct connection by which you can see directly. The words are only an indication of the direction in which you could begin your search. My own experience is meant only as a suggestion of how you could connect what you see with your own existential reality. It is an example of how the most every-day things can become practices.
The essence of the pictures can best connect with the soul when the pictures repeatedly meet one's eye. A meditation or prayer corner would be an ideal place for the pictures. Or a place in the living room which one repeatedly passes through and so can take a glance at them. This may give more than longer periods of intense study of the pictures.
The text is a concentrate, which can only be "digested" if each idea has enough time to develop. If we swallow them greedily, in the way we are used to consume books, then we shall have "psychic digestive problems". Time is a gift of God and it can only develop its full worth if we consciously fill it with perseverance and trust. Our life can only change through a process of existential transformation and that takes time.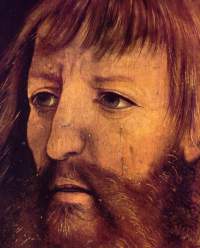 | | |
| --- | --- |
| Verlag | arssacra verlag |
| arssacra_no | AAH-0023-e1 |
| Author | Agnes Hidvéghy |
| Illustration | --- |
| Heft | 59 pages |
| Filegrösse | 2 MB, PDF |