András M. Nagy
---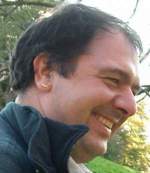 András was working in the IT-branch for 28 years. After this, he moved to Brazil to establish biological gardening, returning to Switzerland in 2015. As a welcome contrast to IT, he did plenty of work with nature, and learned to take care of it - and to respect it.
All his life, András has had an interest in alternative healing methods. At an early age, he realized that he could work with the pendula. In his travels in the IT-branch. When in China, András had a Taoist teacher over a number of years.
After Shiatsu training, András wanted to know more of the problems in connection with health in our time. He studied Feng Shui building biology. His goal is to solve the origin of the problems (water veins, electro smog, food etc.), and not just to "cure" the symptoms.
---